Helping 
All

 Amputee Families live life to the 

Full

.
Relief

from poverty, distress, social and mental suffering


Education

to advance public knowledge regarding amputation and its implications


Awareness

in society of limb loss and the needs of families, supporters and carers


Lifestyle

to inspire and encourage health and wellness to the amputee community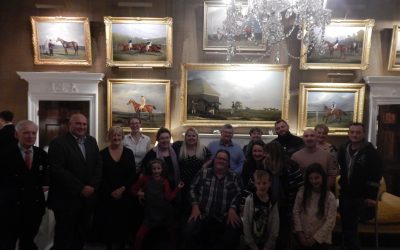 On a cold and wet evening in November, Steel Bones Trustees and their guests gathered for the charity's 2nd Formal AGM. The event was held at the prestigious Jockey Club venue in Newmarket which was a wonderful setting and their fantastic team gave expert hospitality....
read more
Find Support, Make Friends, Inspire Others
Click the link to receive your FREE Support Pack
Become a part of this incredible journey.
Tell Us Your Story
We love hearing all stories from amputees and their family members no matter how trivial or massive it may be. Please send us your story as it will help to inspire and reassure others. You can use the contact page to get it touch with us.
Be A Sponsor
Each year 5,000 amputations take place in the UK it can be a very lonesome situation. STEEL BONES is passionate about reaching out to connect amputees and their families with other amputees to motivate and inspire each other. We can only make this happen with the incredible support of our sponsors and donors THANK YOU !! We would love to give your company amazing PR so please consider sponsoring so we can reach more families undergoing this life changing crisis.
Just Want To Donate
Every single penny we raise goes towards raising awareness and reaching out to new amputees and their families. Please consider donating to us as we love to thank all our donors and invite them to our special events.